Facts & Figures: the hub of the global industry
transport logistic 2021 was cancelled due to the Corona pandemic. With the online conference transport logistic Online 2021, we enabled exchange and knowledge transfer at the original trade fair date. The last face-to-face exhibition took place in May 2019.
transport logistic: The world's leading trade fair for logistics, mobility, IT, and supply chain management has been taking place in Munich since 1978. Also part of transport logistic is air cargo Europe the industry gathering for the international air freight industry.
Impressive advantages of transport logistic
Perfect logistics: all key players and innovations in one place
transport logistic is the hub of the global logistics industry. The trade fair, which is accompanied by a conference program, presents the optimal solutions for every requirement. transport logistic combines innovative products, technologies, and systems with pooled expertise and a strong sales focus.
Success in numbers at transport logistic 2019
2374
exhibitors from 63 countries and regions
64.000
visitors from 125 countries and regions
125000
of exhibition space across ten halls and the neighboring outdoor exhibition area
200
in the high-quality conference program
Exhibotor ratings
Trend in visitor numbers
Visitor structure by position (in %)
The world of logistics meets every two years in Munich
Our exhibitor directory of transport logistic 2019 gives you a good overview of the market leaders, medium sized companies and newcomers.
Exhibitor directory 2019
A video summary of the successful transport logistic 2019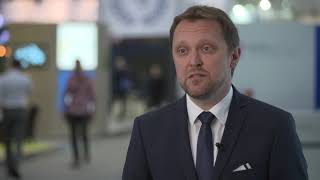 Advertisment
Advertisment
Advertisment
Advertisment
Advertisment